I read an ARC of this book, and it will be released on August 26, 2014.
I would recommend this book for ages twelve plus.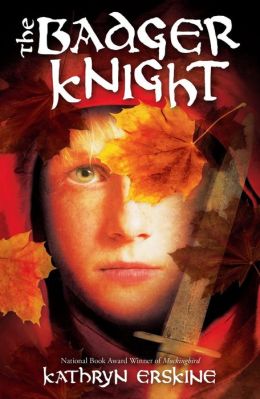 This book is set in 1346 Northern England and follows Adrian, a boy who suffers from albinism. Other than Adrian's friend Hugh, everyone in town thinks that he is possessed because of his pale face and light hair. Adrian and Hugh both have dreams of going into war against Scotland as "Master Archers." The only problem is, they are both too young to enlist and everyone is afraid of Adrian. Later, when Hugh is granted permission to go to war with his dad, Adrian cannot miss the opportunity to sneak in with his friend. Adrian follows a couple of days behind Hugh in hopes of catching up to him. But when Adrian gets there, he sees things that he could have never imagined, including Hugh making a decision that could get them all killed.
I rarely read any Historical Fiction books, and I don't know why, because every time I read one I love it. Very rarely do I find a book that has an equal amount of both character and world building, but this one did. Adrian was an amazing main character because he wasn't perfect or invincible, he was actually quite the opposite. He was realistic, and very rarely do I see authors write a book where the characters struggle tremendously. I also love when books are written in the perspective of a boy, because they normally are not as whiny as girl characters. As I said before, I also loved the world building in this book. It was set in an awesome time period and Kathryn Erskine described it all perfectly. The formatting in this book was different than any other book that I have read. It was set up more as if you were reading Adrian's journal, which I loved. This book was amazing, and I highly recommend picking up a copy when it comes out.
READQUEEN
My favorite character was Adrian, because he honest and really stayed true to what he believed in.
This book had minor swearing, minor romance, and minor violence, (pertaining to war.)
Author: Kathryn Erskine
Pages: 325